THE TRUMPET by BILL BURNS:
The Lord God Himself comes to be one with you. This visitation and that which comes in these days will be overwhelming to you when the fullness of it falls and invades your soul and your spirit. For, the Lord Himself desires to come to you in unexpected ways; in glorious ways to bring His favor into your life. And, when that favor comes understand that it will remove you from the heartache of the past and those seasons that have been difficult. For, the hardness will fade away with the love and the glory of the Lord God Almighty as He desires to be one with you; to bless you, heal you, deliver you, prosper you, to lead and guide you in all of your ways. So, this day shake off the chains, break out of bondage. No longer be bound to what the enemy has done in the past season. But, now be renewed in the spirit of your mind so you understand what the perfect will of the Lord is. Understand that He comes to you out of love, and He has no condemnation for you. And, He would say to you, "Rise up now and walk in the newness of this life that comes and is being given in this hour. For, I have come to give you life not only everlasting, but life and joy and peace now. Come and prosper in your soul, in your heart, in your spirit. Be connected to Me. Stay with Me. I will lead you and guide you in the path of those things that have been prepared for you. I am the Lord of Glory–the Lord God who watches over you. I am the Lord God of your life, and I have come to set you in order so that you may receive the blessings of this time."
SMALL STRAWS IN A SOFT WIND by MARSHA BURNS:
Do not allow provocation to cause you to react in the flesh or set you back spiritually. Wrong attitudes and behavior patterns will take you out of the flow of My Spirit, says the Lord. The test is to see whether or not what you proclaim or believe is genuine. You are My living epistle, an open book for all to read. Let others see Me in you.
2 Corinthians 3:2 You are our epistle written in our hearts, known and read by all men.
Posted in
Faith
Inspiration
by .
<?php include (ABSPATH . '/wp-content/plugins/featured-content-gallery/gallery.php'); ?>
Water-Walkers' Talent Showcase
 (Interested is submitting? Include submission in body of email. Subject: OpenMic. No attachments, please.)
The poem, The Golden Child" was submitted with the following note for its' author and Water-Walker, La Toya Setique' Green:
"I wrote the first one about a young man that I'd met. He, at a young age (if I recollect correctly 14 or 15) went to jail for a crime that he did not commit. Many people say that it wasn't him. Many people know who actually did it. Anyway, he spent a major part of his youth locked up for nothing. I was inspired to write this because I simply could not fathom being in his shoes and I wanted to encourage him."
For The Golden Child and other  poetry by a few other Water-Walkers >>>Read more
WOW Zone Faith-Lift Show with @Stanice Anderson, oldie but still goodie!  Discovering Your Flow.  I believe God will meet you within the words. Keep in mind, not live; so can't call in or go to chat room. I'll keep you posted on upcoming shows. Archived shows are still available for listening.

Spiritually Speaking #2: "We don't have to be knocked out to surrender, if we allow God to guard our lives. We can practice daily surrendering our lives, cares and worries to God. We can welcome Him to provide the guidance and care that we don't have to be without. this daily surrender is what gives us the strength and the power to stay on the path of spiritual health and wholeness that we choose to remain on."  Stanice Anderson, Author|Speaker|HuffPost Blogger, excerpt from pg 19, I Say A Prayer for Me: One Woman's Life of Faith and Triumph – TO GO ebook series available on Amazon.com 
Spiritually Speaking: "Staying clean & sober MUST come first. That's loving God! Obeying & appreciating the gift of recovery. Relapse is a ticket back to the 'Land of Nevers.' With sustained recovery, a universe of possibilities is home." Stanice Anderson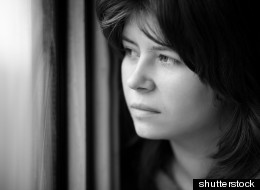 I appreciate you reading, sharing with your networks and commenting on my pieces. Hope is contagious! My passionate purpose is to spread it.
Read the Article at HuffingtonPost